About Us
We are a mobile bike service that comes directly to your home or business. We service and repair everything from standard bicycles, ebikes, to Trikkes and Segways. All Mobile Bike Pros mechanics are required to complete a rigid certification course that ensures they are experts in their field and qualified to fix and service all types of bikes. Mobile repair service is available within our service area or at our service shop location in San Dimas, CA.
We do to our best to arrive promptly to your scheduled appointment time, however due to a high volume of service and deliveries there may be delays. We will always make sure to contact you with any updates.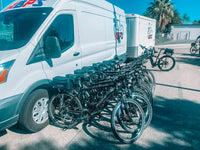 Home or Business
There is a minimum $95 service & repair fee required. Price does not include any additional labor cost, parts, or maintenance.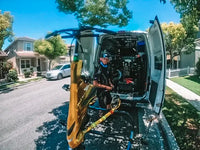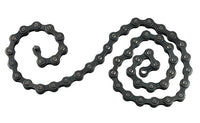 PRICING

All prices reflect their respective services. However, pricing does not include the cost of any additional parts or maintenance. If you do need additional parts or unsure, please read our "Need Parts?" section for specific details and instructions before booking.
There is a minimum $95 service & repair fee for ALL mobile services. 
Ordering a bike from one of these retailers?
Choose Beeline Home Delivery at checkout, and Mobile Bike Pros will deliver your fully built bike!