Segway Repair That Comes To Your Home Or Business!
Hauling around a broken-down Segway is a chore nobody would want to undertake. So don't! Mobile Bike Pros is a mobile bike repair shop that comes directly to you and performs service and repair right at your home or business. Our trained and experienced technicians work on Segways and provide professional maintenance to keep them from ever needing repairs in the first place. All of our technicians complete rigid certification, ensuring they are experts in the field and can provide exceptional service. Learn more about our mobile Segway repair service and schedule your appointment today!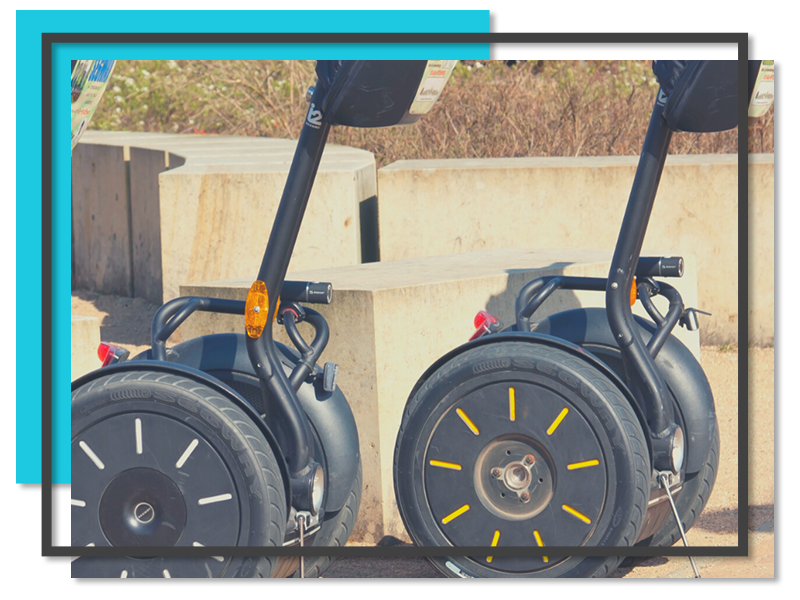 Mobile Segway Repair Service
Segways are mobility vehicles that involve electrical components and a motor, making them especially tricky to service and repair compared to standard bicycles. Only certified technicians should even attempt repairs or servicing, which is why Mobile Bike Pros proudly offers Segway repair as part of our mobile bike repair services! All you have to do is fill out our form and give us an idea of what's wrong or what you're looking for and our technicians show up to your home or business on time and ready to help. However, because Segways can be complex, we strongly recommend you call us before scheduling your maintenance appointment to make 100% sure we can resolve your issue. We offer service packages to best suit your needs, which include maintenance such as a full diagnostic check, motor compartment check and cleaning, external cleaning, and more. There is a minimum $95 service and repair fee for all our mobile services, however, pricing does not include the cost of additional parts or maintenance. Check out our service packages and schedule your mobile Segway repair appointment today!
Contact Us Today
About Us
Based out of San Dimas, CA, Mobile Bike Pros is a bike repair shop that comes directly to your home or business to complete bike repairs and maintenance to conveniently fit your schedule. We service bikes of all types, including ebikes, Segways, and Trikkes. Each of our expert bike mechanics completes a rigid certification course, which ensures they are completely knowledgeable in their field and qualified to service all bikes and mobility vehicles. Our mobile bike repair services are available within our service area in the Inland Empire. We do not offer same-day service and repair, so be sure to book your appointment for mobile bike repair ahead of time or visit our San Dimas, CA store directly.
More Services